1
« on: November 07, 2015, 01:49:41 am »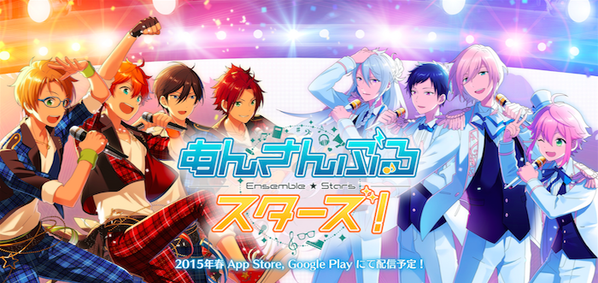 "Ensemble Stars is a Japanese CCG (card collecting game) made by the company Happy Elements. It has been released on Google Play on April 28th, 2015 and on App Store on May 1st, 2015."
I've been recently obsessed with this mobage so I figured it'd be good to talk about it here.
In a nutshell, it's like SideM but in a high school setting.
And with a better interface. lol
You train your idols to perform in DreamFes(es) and to level up your cards. Communicating with your idols also raises their affection.
Use this thread to talk about favorite units, events, albums (knights album hype!!), questions, and whatever else that's relevant.