1
« on: November 20, 2017, 07:07:44 PM »
The next Nico Nico live stream for Stella Stage starts in less than 24 hours. You can watch or timeshift it at the link below.
http://live.nicovideo.jp/gate/lv307631299
Edit: Stream's over. Here's a brief summary of the new things mentioned in Famitsu.
https://www.famitsu.com/news/201711/21146511.html
Shika's song is called Blooming Star which you can watch here.
https://www.youtube.com/watch?v=jCzD9M_9MAY
Default song setlist is the same as in Platinum Stars.
Lessons are the same as in Platinum Stars.
The dice are back
sadly
.
There will be timed specific lives (ex. New Year Live is only in January) you'll need to balance the boosts from work and idol moods from day off to pass.
Hell Training from iM@S 2 is back, this time with a Kouhaku theme (the idols wearing headbands with their team colors from the song Kouhaku Ouen)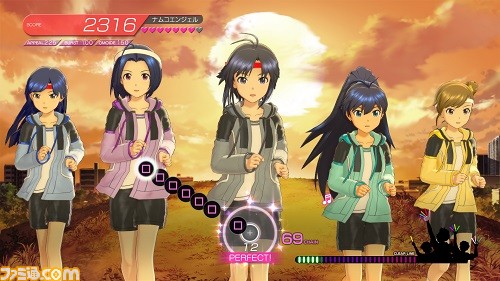 Also another Lawson campaign.