Recent Posts
1
Happy Birthday, Ami & Mami!
2
« Last post by Teddie on Today at 09:14:47 AM »
Welcome to the forums!
I actually thought that your username was based of Mami (as in a Futami twin) and Tomoe (a girl from Cinderella Girls). Oh well!
3
« Last post by Sylphony on Today at 06:11:59 AM »
Ah, the trickster twins' birthday. Always such a joy to see them on stage.

Happy birthday Ami & Mami!
4
I only really have two at the moment.

Haruka, Chihaya, Takane - PERSEPHONE
Takane, Chihaya, Azusa - 月明かりセレナード☾ (Moonlight Serenade)

5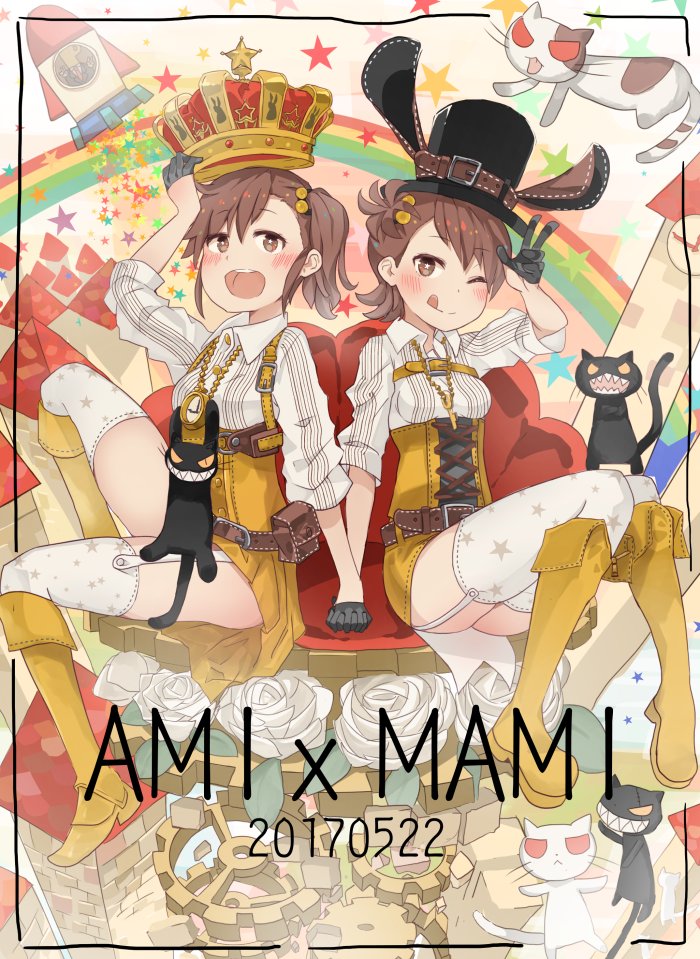 HAPPY BIRTHDAY AMI AND MAMI! (It's still their birthday where I live, shh)
6
Real Name: Ginny
Sex: Female
Country of Origin: USA
Age (upon joining): 23
Hobbies: Crying over tv shows, mostly. I kind of suck at answering what my hobbies are.

=Q&A=

Q: How did you come across this site?
A: Okayu showed me the wiki, but I followed Hime Idol's request link to the forum.

Q: Why did you join this site?
A: Technically joined to make a request, but I also just like im@s.

Q: Do you play it?
A: I do! Only SP so far cause I'm fussy about not knowing the Japanese and I'd ideally like to just read it myself. But I like to watch translated plays of the other games for the story content.

Q: Who is your fave idol?
A: Harurun~

Q: Why is your username "<insert username here>"?
A: I am completely and seriously in love with Mami Tomoe from Puella Magi Madoka Magica. And I'm gonna love her forever.
7
I live in a desert in California~
8
Here are what songs I associate with whom:

Ami
Amaterasu
I Want
Visionary
Kosmos, Cosmos
Colorful Days
MEGARE!
Ippai Ippai
My Best Friend

Mami
THE IDOLM@STER
Kyun! Vampire girl
Kiramekirari
9:02 PM
L•O•B•M
DREAM
Overmaster
Meisou Mind
JIBUN REST@RT
Honey Heartbeat

Not a complete list, and I know they both sound the same, but if I were to differentiate the two by voice I'd say they ought to sound like they do in the songs listed above.
9
« Last post by DecepticonMaster on May 22, 2017, 04:57:12 PM »
@Hime Idol

Thanks. You can clear the folder to make room for others. However, don't worry about me, I'm out of your hair for good.
10
« Last post by Hime Idol on May 22, 2017, 05:42:33 AM »